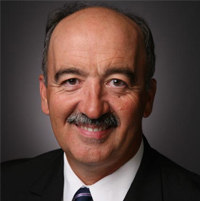 Dr George Margelis, MBBS M.Optom GCEBus
Medical Informatician
George is a medical practitioner who has been deeply involved in technology for the last 30 years. Originally trained as an optometrist, he started tinkering with computers in 1981 when he bought his first PC, a Sinclair ZX80 before going back to medical school to complete his training at the University of Sydney. During that time he also started a software distribution company that grew to one of the largest direct software sales companies in Australia.
He was CIO of a private hospital group as well as managing an innovative software development team that produced a personal health record for Australians 10 years before the PCEHR. He joined Intel in 2005, and then Intel-GE Care Innovations as they tried to radically transform healthcare, and has some amusing stories he can share about that time.
In 2013 he was appointed an Adjunct Associate Professor at the University of Western Sydney with the TeleHealth Research & Innovation Laboratory (THRIL), and is also currently a member of Ignition Labs a start up incubator in the health space as well as a number of advisory roles. He was appointed senior adviser to the Health Information Management Systems Society (HIMSS), the peak international body in health information technology in February 2014. In July 2014 he was admitted into the IT in Aged Care (ITAC) Hall of Fame for his service to technology in aged care. He is a regular on the healthcare social media beat regularly blogging, tweeting, and commenting on healthcare trends.
Over the last 3 decades he has been deeply involved in both the healthcare world and the technology world, and sees a natural fit between the two. However there also exists a natural tension between good care and good technology that needs to be addressed.