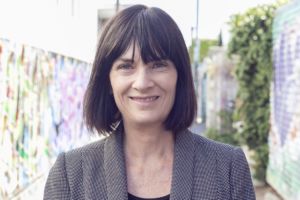 Dr Tina Campbell
Co-founder / Managing Director
Dr Tina Campbell is a pioneer in narrative communication (patient storytelling) and its use as a tool for behaviour change. She has collaborated with peak health support organisations for almost two decades to develop a digital repository of patient and carer experiences in three countries (Australia, Singapore and the USA). As a global authority in narrative-based health promotion, she has a strong interest in the use of online and mobile technologies to enable broad access to patient narrative resources and interventions.
Tina is a co-founder and Managing Director of Healthily. Healthily's flagship product, GoShare Healthcare, is a health content distribution platform designed to enable health professionals to send educational resources to patients, tailored to their individual needs.
Tina completed her PhD in 2014 at the Centre for Health Policy, School of Population and Global Health, The University of Melbourne. Her research project evaluated the impact of a narrative intervention program on the self-care behaviours and self-efficacy of people with Type 2 Diabetes.